Am I a good Candidate for Liposuction?
Anyone in good physical health is a good candidate. Liposuction is becoming a popular procedure but you must have realistic expectations of what it will do for you. This surgery will improve your physical appearance by getting rid of excess fat.
Liposuction is ideal for people who have excess fat in certain areas such as abdomen, buttocks and thighs. The procedure may be an issue with diabetics or people with heart or lung disease.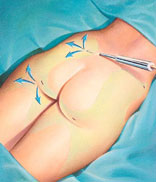 The surgeon inserts a cannula through a small incisions in the skin. At the other end of the tube is a vacuum-pressure unit that suctions off the fat.
There are several variations of liposuction:
Fluid Injection Liposuction
A technique in which a medicated solution is injected into your targeted area(s). The fluid combines salt solution, lidocaine and epinephrine to make it easier to excrete the fat. It also reduces blood loss and the amount of bruising after your surgery.
Tumescent Liposuction
Used when dealing with large volumes of fluid that takes out a bigger amount of fat. It can take up to five hours, longer than the traditional liposuction.
Super-wet Liposuction
Similar to tumescent but with an equal amount of fluid injected to match the amount of fat being taken out. There is less fluid involved and takes only one or two hours.
Ultrasonic Assisted Liposuction (UAL)
Uses ultrasonic energy through the areas of fat. That energy explodes the walls of the fat cells which liquify the fat before it is removed with a typical liposuction technique. UAL has been known to be effective for fibrous areas such as the upper back or the enlarged male breast. It is an enhanced precision that takes longer to perform than traditional liposuction.
What are the Risks with Liposuction?
Liposuction is a safe procedure. Like any surgery, there are risks involved, especially if more than one area is treated at the same time.
Complications are rare but include bad reaction to drugs, damage to the skin or nerves, formation of fat or blood clots, fluid loss, infection and slow healing. Although the scars are hidden as best as possible, they can leave the skin surface looking a little irregular or asymmetric.
The long-term effects of newer techniques like UAL remains unknown. These procedures have been successfully performed but the impact of ultrasound energy on the body could cause injury to the skin. The anesthetic fluid injected during a tumescent or super-wet procedure could cause lidocaine toxicity or assemble fluids in the lungs.
Women may have liposuction performed under the chin, on their hips, thighs, and stomach, and in the under arm and breast area.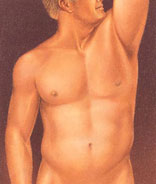 For men, common sites include under the chin and around the waist. Liposuction may also be used in the reduction of enlarged male breasts, a condition known as gynecomastia.
Initial Liposuction Consultation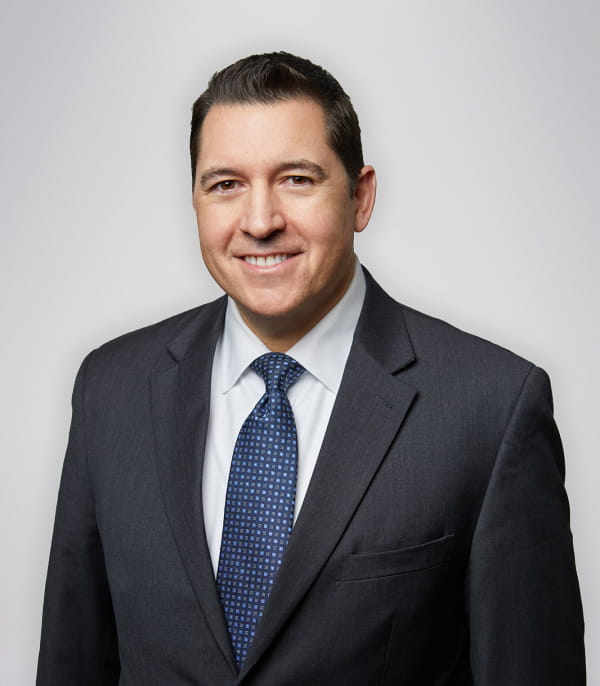 During your initial Liposuction consultation, you will have the chance to discuss your goals and concerns about the surgery. Dr. Bartholomew will evaluate your health and make recommendations based on your fat deposits and the condition of your skin. He will go over the details of each procedure and the pros and cons of what each has to offer you. Dr. Bartholomew strives to offer the best Liposuction Portland has to offer and will suggest the best methods for you depending on your specific needs.
It can be overwhelming with the number of options available to you. Dr. Bartholomew can explain the right Liposuction technique for you and what will be the most effective and safest treatment.
You will receive instructions to prepare for your surgery from what not to eat and drink to dealing with your medications. You should plan on asking for a family member or a friend to drive you home after your surgery.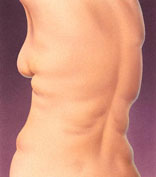 Healthy, normal-weight people with elastic skin and pockets of excess fat are good candidates for surgery.
Liposuction Procedure
How long your surgery will take will depend on what exactly you are getting done, in which areas, and which type of liposuction technique.
Liposuction removes fat from one or more areas of your body through an incision where a narrow tube is inserted to vacuum the fat underneath your skin. The fat cells are broken up and suctioned out via a vacuum pump or a large syringe. Dr. Bartholomew will repeat the cycle for each area that is being treated. He works hard at making the incisions as inconspicuous as possible. You will receive intravenous fluids to replace the fluid that is lost when the fat is taken out.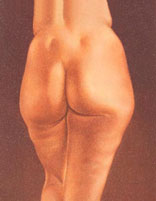 The best candidates for liposuction are of normal weight with localized areas of excess fat-- for example, in the buttocks, hips, and thighs.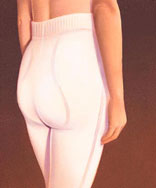 A snug compression garment worn after surgery helps reduce swelling.
Liposuction Recovery
During recovery, our Portland Liposuction patients will likely feel some discomfort, including burning sensation, bleeding and swelling. You will probably feel a little stiff and sore for a few days. Dr. Bartholomew may prescribe medications for pain relief and antibiotics to prevent any infection.
It is normal to expect fluid drainage from the incisions after your surgery. For a couple of days, you may have a small tube inserted beneath your skin to prevent fluid build-up. You may need to wear an elastic garment to deal with the swelling and aid your skin to better fit your new contours.
You will be encouraged to start moving around as soon as you feel up to it to help prevent blood clots, especially in your legs. After liposuction, you can go back to work within a few days but expect to feel tired for a couple of weeks. Avoid strenuous activities for a month.
Your stitches will either be removed or dissolve on their own within ten days. The swelling should fade within three weeks but can remain for more than six months. Make sure to see your doctor if you experience unusual symptoms such as heavy bleeding.
Allow up to six weeks before seeing the results of the procedure, especially after the swelling dissipates. That's when your new contour will be more noticeable.
Ultimately, liposuction will enhance your appearance and get your self-confidence back. You will look and feel great in your clothes. Liposuction will transform your life in many ways.