Who is a Candidate for a Facelift in Portland?
Any man or woman with saggy face and neck is a good candidate for a facelift as long as they still have some elasticity and a well-defined bone structure. The majority of the patients are between 40 and 60 but it can also be performed on older people as well.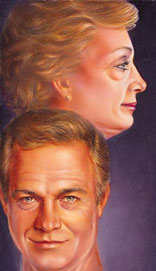 A facelift can improve the deep cheek folds, jowls and loose, sagging skin around the neck that come with age.
What are the Risks With a Facelift?
All surgery carries potential risks but complications are rare and usually minor when the procedure is performed by an experienced surgeon like Dr. Bartholomew. Some of the risks can include bad reaction to anesthesia, hematoma, infection, injury to the nerves on the face and poor healing.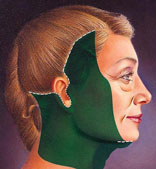 Incisions usually begin above the hairline at the temples, follow the natural line in front of the ear, curve behind the earlobe into the crease behind the ear, and into or along the lower scalp.
Benefits of a Facelift in Portland
There are many ways in which a facelift procedure can benefit you. There will be a direct link between looking and feeling better. You will gain self-confidence not only in your appearance but also in your self-esteem. The two go hand in hand making a facelift a potent change in your life.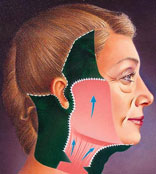 Facial, neck tissue and muscle may be separated; fat may be trimmed or suctioned and underlying muscle may be tightened.
Here are some of the benefits from a facelift:
Correct loose or sagging skin
Stretches the facial muscles and smooths the skin
Improves facial appearance
Removes wrinkles around the eyelids
Enhances appearance in the neck and chin areas
Scarring is hidden from view
Improves your confidence and self-esteem, especially on a professional level
Effects of sun and wind downsized
Although a facelift is usually associated with women, male facelift surgery is becoming more common. According to the American Society of Plastic Surgeons, nine percent of all facelift patients are men. A male facelift can actually enhance his masculine face features.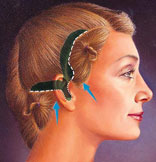 After deep tissues are tightened, the excess skin is pulled up and back, trimmed and sutured into place.
Initial Consultation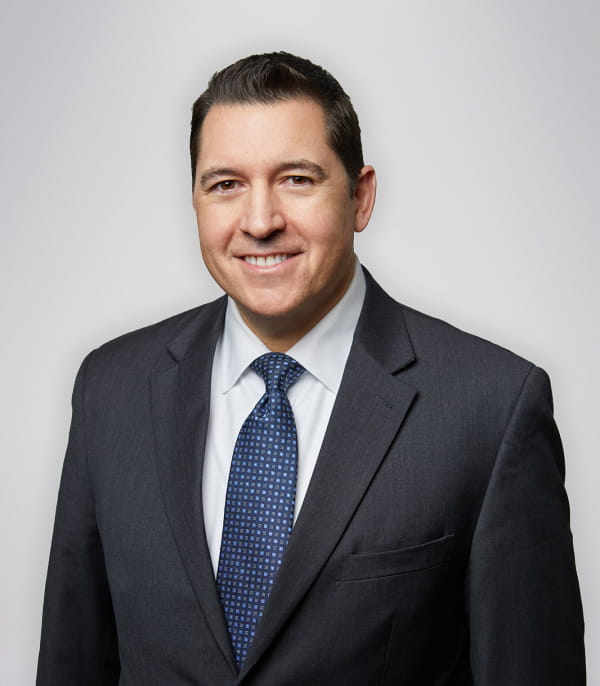 During the initial consultation our Portland facelift patients will have time to talk with Dr. Bartholomew about the procedure, what they need to do to prepare for it and what their concerns are about it. He will go into details about the surgery and the possible risks.
Dr. Bartholomew will evaluate your face, especially the skin and underlying bone structure, and your health history. He will explain the techniques he can use and what options are available to you.
You will receive specific instructions to get ready for facelift surgery. This will include guidelines on food, drinking, smoking and taking your medications. Also, it will be recommended that you have a family member or a friend drive home following your surgery.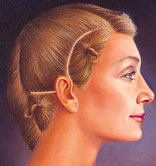 Most of the scars will be hidden within your hair and in the normal creases of your skin.
Facelift Procedure
A facelift in Portland can take several hours; it all depends on how many procedures will be done. For extensive procedures, Dr. Bartholomew may schedule two separate sessions.
A facelift usually begins with Dr. Bartholomew making an incision above the hairline at the temples. It will depend on what type of facelift procedure you are getting done. The incision will often extend in a natural line in front of the ear and behind the earlobe to the lower scalp. For the neck, an incision can be made under the chin.
Dr. Bartholomew may separate the skin from the fat and muscle and trim or suction it from around the neck and chin to improve your contour. He will tighten the underlying muscle and membrane and pull back the skin to remove the fat excess.
Finally, Dr. Bartholomew will secure stitches onto the tissue and close the incisions. Sometimes after the surgery, a small tube may be placed under the skin to drain any excess blood. Your head may be wrapped in bandages to minimize the swelling.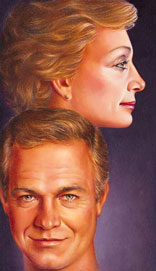 After surgery, you'll present a fresher, more youthful face to the world.
Facelift Recovery
After your surgery, you will feel some discomfort. Dr. Bartholomew can prescribe medication for the pain. If you have severe pain or notice a sudden swelling, contact our office immediately.
It is perfectly normal to feel some numbness of the skin and it should stop within a few weeks. Bruising may be visible for up to three weeks.
Dr. Bartholomew may tell you to keep your head elevated and still for at least a couple of days after your facelift surgery. This will help keep the swelling down.
You may have a drainage tube inserted under your skin, which will be removed after two days. Bandages and stitches come off within five days.
Be aware that your face might feel and look a little puffy and bruised while you are healing from the surgery. It takes a few weeks to look like the new you!
Any scars from your surgery should be hidden by your hair or in the natural creases of your face. They fade over time and are barely visible after a while.
After a day or two of rest, you should try to move around but don't overdo it. Some walking and light stretches are encouraged, however. The first week should be easy going. And be gentle with your face and hair because your skin is going to be tender.
For the first two weeks, no strenuous activities will be allowed. That means no high intense exercising or heavy housework and no alcohol, stem baths or saunas for several weeks.
Most Portland facelift patients return to work after about two weeks and can apply camouflage makeup to mask a bruising. It is not unusual for your skin to feel a little dry and rough for several months.
Getting a facelift in Portland will rejuvenate your face and neck in more ways than one, including a newfound self-confidence and positive body image. You will look better than before your surgery with a big smile on your face.