Who is a Candidate for a Collagen injection in Portland?
Any healthy man or woman can get collagen. The procedure is simple and done quickly.
Collagen can be performed by itself or at the same time as another procedure such as a laser treatment or a facelift. A resurfacing type of procedure may be needed to deal with more severe surface wrinkles on the face. Dermabrasion or laser treatment can strip away the outer layers of the skin to produce a smoother appearance. A facelift or a brow lift deals with deep folds in the face or brow caused by loose skin.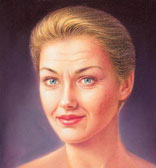 Injectable collagen can help improve the skin's texture by filling in the laugh lines and facial creases that often occur with aging.
What are the Risks?
Risks involving collagen injection in Portland are very minor. Nevertheless, people have different allergic reaction so there is the possibility of abscesses, infection, lumpiness, open sores, scarring and skin peeling.
Pregnant women should avoid a collagen treatment. Other candidates who should not consider collagen are people who are allergic to lidocaine or beef/bovine products or who suffer from autoimmune diseases.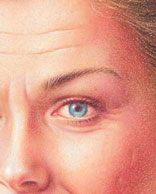 Years of squinting and other facial muscle movements can take their toll on the eye area, leaving crow's feet and other noticeable lines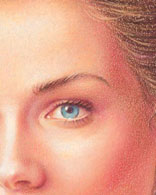 After treatment, the skin around the eye area appears smoother and tauter.
Benefits of Collagen
There are some real benefits from getting collagen injections.
A non-surgical procedure to improve your appearance
Removes your wrinkles and fine lines around the eyes and mouth making you look younger
Full lips
More definition in the lip lines
Enhances acne scarring to make your face look clearer and smoother
Refreshed look with a more youthful appearance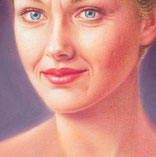 Lines and creases that form around the mouth are usually caused by gravity and a breakdown of tissues beneath the skin.
Initial Consultation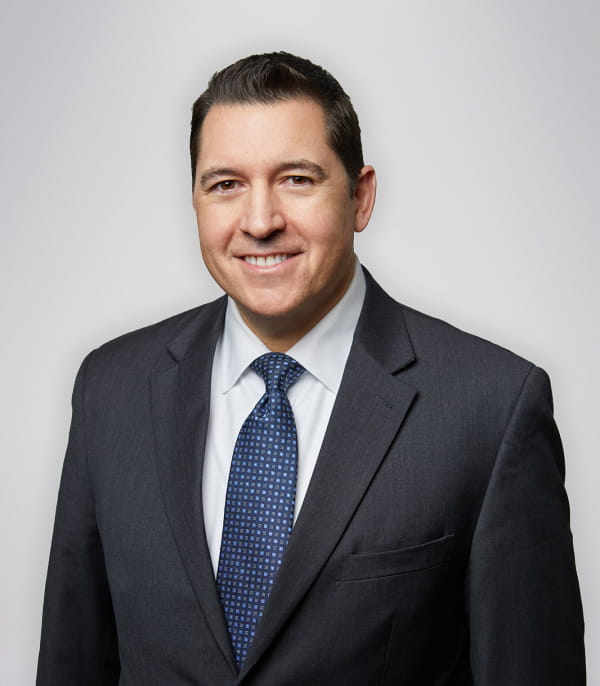 During your initial consultation with Dr. Bartholomew, you can discuss the benefits of a collagen injection. You can talk about how the results are not permanent as compared to a cosmetic surgery where the results are more long-lasting. How long the results will last depends on your age, genetic background and skin quality.
Facial rejuvenation is a personal issue. It is important to let Dr. Bartholomew know what are your hopes and expectations and if you've had any previous experience with surgical and non-surgical facial procedures in the past.
Dr. Bartholomew will examine your face, including your skin, muscles and underlying bone. He will select the best treatment option for you based on your goals and concerns. Dr. Bartholomew will also check for problems such as skin infections that could benefit from a collagen in Portland. A skin test may also be done to determine if you are allergic to the substance.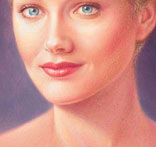 The lower face appears firmer and smoother after treatment with injectables. Lines around the mouth are filled in and nearly imperceptible.
Procedure
Using a needle, the collagen is injected along the edge of the treatment areas. It only takes a few minutes and most people return to work within an hour. The targeted area may be overfilled because salt water gets absorbed by the body in the next few days.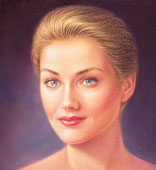 With regular follow-up treatments, your refreshed look can be easily maintained.
Recovery
There may be some discomfort immediately after your treatment. You might feel some throbbing sensation in the injected area. That is perfectly normal. As is any redness that may appear….it usually disappears within 24 hours. Some people, especially fair-skinned, may see this redness persist for more than a week. There is a chance there may be some scabs over the areas but those heal quickly.
The results from a collagen injection in Portland vary from one person to another. It depends on the person's skin, health condition and lifestyle. Typically, collagen disappears faster in areas where there is a lot of muscle movement. You can talk to Dr. Bartholomew about additional treatments and how best to maintain your results. In the end, you will be surprised at what you will gain from a collagen treatment.